Onlinebutik
Utforska Dilmahs värld av te
Dilmah in Hospitality and Food service
Etik Och HÅLlbarhet
Dilmah Tea Inspired
Leisure and Hospitality
Kunskap & Utbildning
Onlinebutik
Discovering the taste of fine tea. Webinar with Dilmah CEO, Dilhan C. Fernando.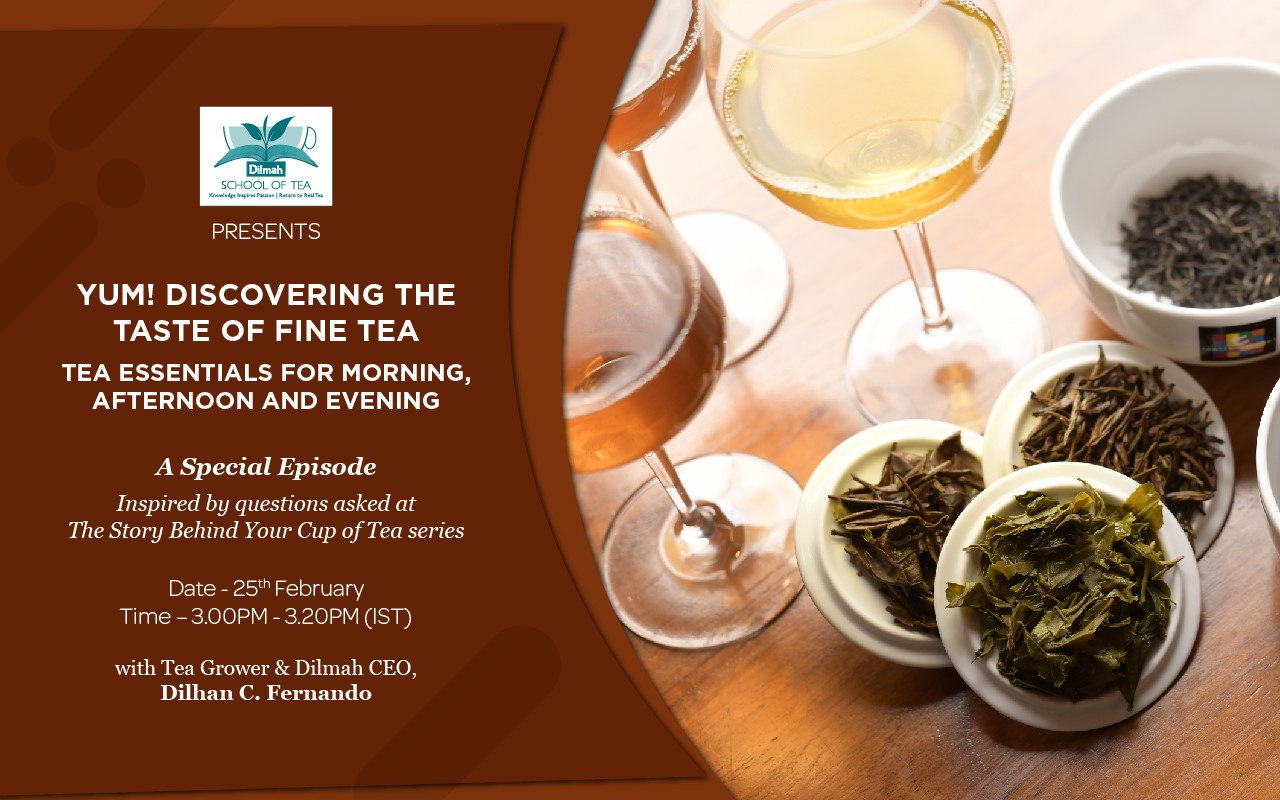 What makes our Dilmah English Breakfast Tea the perfect morning cuppa? Why is Earl Grey the perfect get up & go tea, why do we insist on a floral infusion with apple aromas such Chamomile Flowers before you sleep?

Learn all this and more in our upcoming 20-minute webinar.

Register Here