Onlinebutik
Utforska Dilmahs värld av te
Dilmah in Hospitality and Food service
Etik Och HÅLlbarhet
Dilmah Tea Inspired
Leisure and Hospitality
Kunskap & Utbildning
Onlinebutik
Sweden better prepared to face its hottest summer with Elixir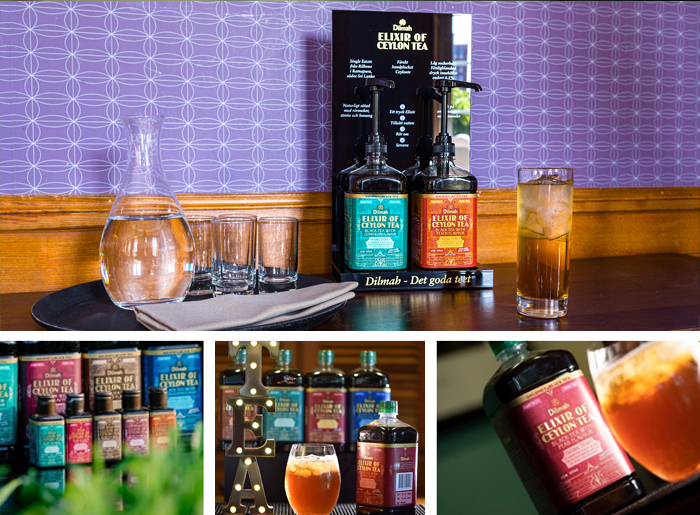 Sweden ranks no: 01 in Elixir sales. Congratulations to Håkan Kjellström and the team on achieving this!

How did they drive this?

Launch
Elixir was Introduced to Sweden during its largest food Show that had a very positive response. You could do the same by selecting a trade fair or hospitality conference that works well with the right target audience.

Trade promotions
Sweden then took the product into Café bars/vending companies that brought in large volumes. Look at other options, these could help you drive volumes. You could target large conference venues, meeting venues together with Café Bars and Vending machine companies.

Online Presence
A separate Language specific webpage is being developed to promote Elixir by the Dilmah Swedish team. You could also look at your web strategy, promotions and campaigns on Social media would also help reach your audience.
Trade offers
Customized POSMs
• Black Flexi presenter for FS customers
• Trade Promotions (Buy 3 and get a presenter Free)
• Wet Sampling with 60ml Bottle
• Elixir also drove high volumes in the Middle East with the Ramadan Promotion while also presenting Elixir to the key Hotel and Café Chains in the Middle East.
Black tea with Pear was the highest selling Flavor