Onlinebutik
Utforska Dilmahs värld av te
Dilmah in Hospitality and Food service
Etik Och HÅLlbarhet
Dilmah Tea Inspired
Leisure and Hospitality
Kunskap & Utbildning
Onlinebutik
Te och innovation med Titti Qvarnström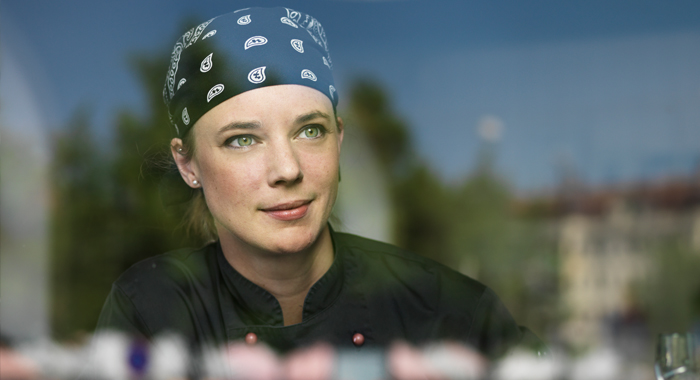 Dilmah Tea inleder ett samarbete med stjärnkocken Titti Qvarnström. Hon blev med sin restaurang "Bloom in the park" första kvinna i Skandinavien att leda en restaurang till den åtråvärda Michelinstjärnan. Samarbetet ska ge svenska folket kunskap om te och varför det är lika viktigt med färska råvaror och tebladens ursprung som en hantverksmässig process och ett omfattande etiskt engagemang. Samarbetet kommer också ge nya perspektiv på hur te kan användas i köket.

Titti Qvarnström är utbildad vid Hotel- og Restaurantskolen i Köpenhamn och några av Danmarks och Tysklands bästa kök. Hennes restaurang Bloom in the park blev även utsedd till Årets Krog av Restaurangvärlden 2015. Titti har tidigare tävlat i tv-programmen Köksmästarna och Kockarnas kamp, och blivit utsedd till Rising Star av White Guide 2010.
"Det ska bli verkligt spännande att få uppleva teets terroir. För mig som kock innebär teet en helt ny och mycket omfattande verktygslåda av smaknyanser att laborera med i köket antingen som ensam stjärna eller som komplement till andra smaker." - Titti Qvarnström
Te är en utmärkt dryck till mat, vilket sakta men säkert börjar få fäste i Sverige. Som krydda i mat, bröd och olika bakverk eller som smaksättare vid matlagning. Drinkar med eller utan alkohol förhöjs med ett väl valt te som ingrediens.

Dilmah är riktigt gott kvalitetste i påse. Alltid med färska råvaror och naturliga ingredienser, rika på smak och antioxidanter.
Familjeföretaget Dilmah har över 60 års erfarenhet av teproduktion. Engagemanget, kunskapen och inte minst passionen för kvalitetste har gjort Dilmah till ett av världens tio största teföretag.
Trots storleken så brinner de för det småskaliga och har ett omfattande etiskt engagemang. Företaget skänker en stor del av sin vinst till välgörenhet för att främja levnadsvillkor och miljö på Sri Lanka.
Samarbetet startar i början av februari 2018 med en resa till Sri Lanka och Tittis medverkan på Dilmah School of Tea. Läs mer om Dilmah School of Tea på https://www.schooloftea.org
Läs mer om Titti Qvarnström på http://tittiqvarnstrom.se